The reception to the Soplerfo record was outstanding. Upon getting that record out, I decided to hold off on the next record so I could instead focus on getting Crabouiller's first CD release complete and out into the world.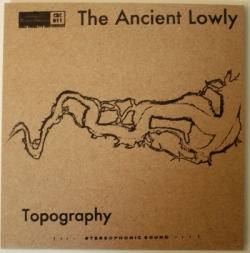 My good friend Don Mennerich was kind enough to let me put out his latest project The Ancient Lowly's first release. It came out great. I've been slow to get it out for distribution,  for which I'm sorry, though the reception has still been overwhelmingly positive. Two great reviews so far:
An excellent release, drifting in various directions, ambient like, a bit noise like, psychedelic, yet always coming round again. Nice indeed.
– Frans de Waard – Vital Weekly # 728
…classic styled tones and spaceship drama…
– Jus Forrests – Igloo Magazine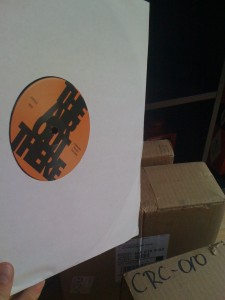 The Air Out There is Crabouiller's next release, Soplerfo's third 12″ – I'm really excited about it. It's a pretty big departure for the Soplerfo "branded" music. While still recorded and (lightly) tweaked on computers, it's far from the computer music of previous releases. This record is all about live instrumentation and room recordings. I have no idea what people are going to think of it.
It's been warm in the studio (the 3rd floor of our house) these days, so I've not been doing much recording. And it's been a big pain to be up there at all, which is difficult, as that's where the screenprinting stuff is too. I still need to print up the last few pieces before I can get copies off to Keith at Mimaroglu. We're expecting rain and cooler weather tomorrow, I should be able to wrap it up then.  I can't wait to get this out into the world. I hope people enjoy it as much as I do.
Crabouiller's going really well, I think. I keep getting excited about the next thing, then the next thing after that. The first next thing looks like it'll be Matt "misterinterrupt" Howell's record, then I'm not sure which will come next: Chokdee Rutirasiri, Brendan Murry or Reuben Son. I can't wait to get all of this music out into the world and into people's hands. It's going to be a ton of work, but I'm looking forward to it.